There are two ways to access the course: through the campus (web version) and through the app (mobile version). Your login details are always the same for both platforms and your progress will automatically sync.
In order to access the Campus from your computer, you just have to follow these steps:
- Go to http://campus.abaenglish.com/en/login
- Type in your username and password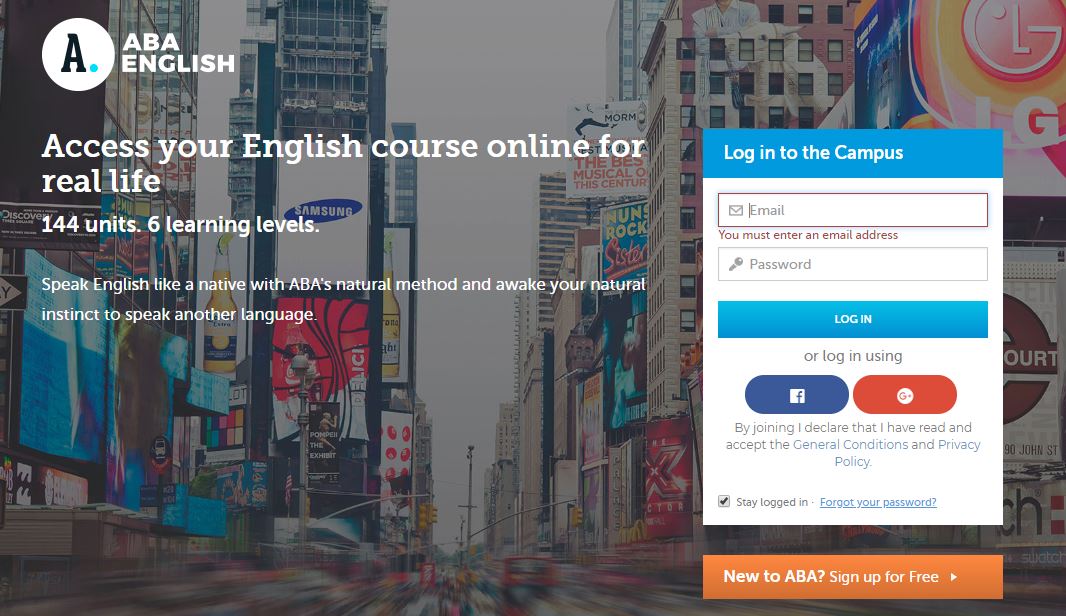 We recommend that you use Mozilla Firefox or Google Chrome as your browser when accessing the course.
If you prefer to study on your mobile device, you can download the ABA English app from your App Store or Play Store. If you are a new student, just start tap now and if you are already registered, follow the log in steps.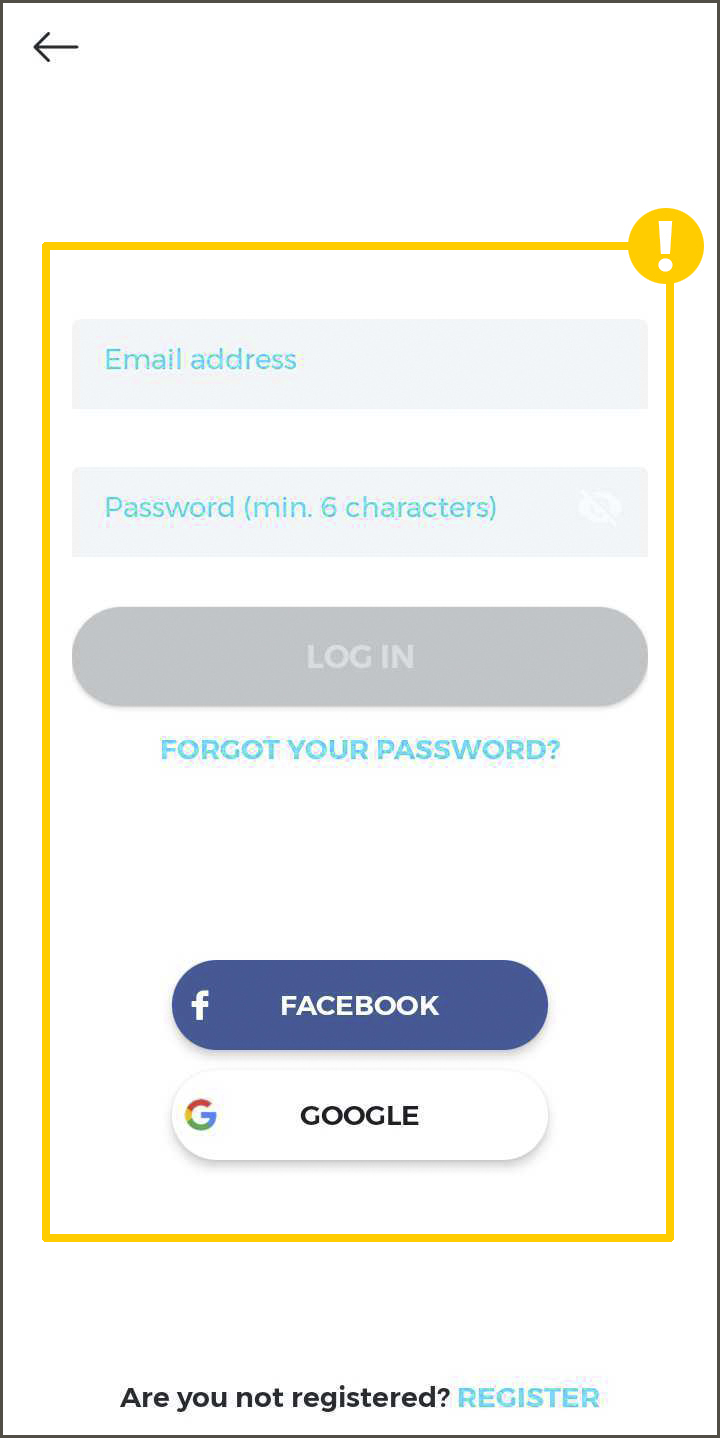 If you've forgotten your password, you can recover it by clicking on the option "Forgot your password?" on the login page.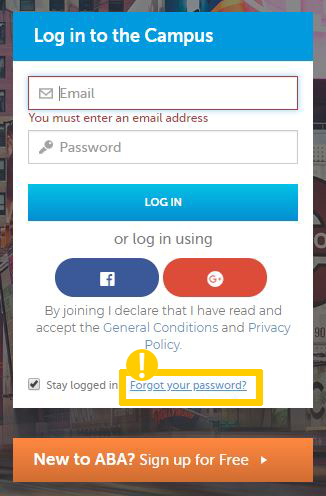 If you do not receive the email to recover your password, we recommend that you check your Spam folder. If you still do not receive an email, please contact us by sending a request through the Help Center.